Gas / Combined Heat and Power (CHP)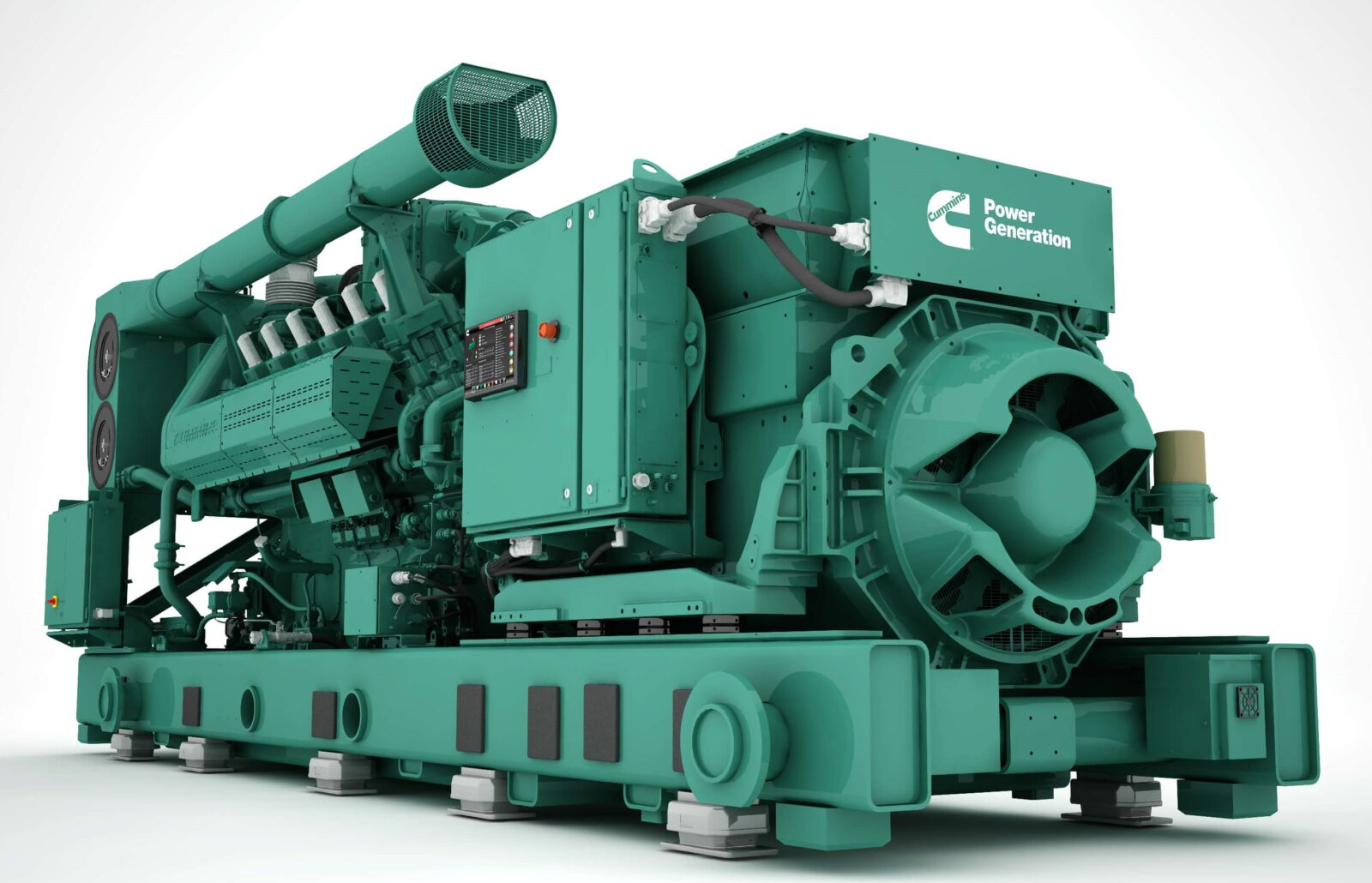 Combined Heat and Power (CHP) or cogeneration as it is often referred to, is the simultaneous production of both electrical and thermal power.
In simple terms it is a prime mover, in our case a gas reciprocating engine, coupled to an alternator producing electricity.
The heat of the engine jacket water and exhaust gases being recovered and the resulting heat is utilised by an on-site process.
As an authorised dealer of Cummins Generators in the UK & Ireland, we are able to offer a full product line from 500kWe to 2MWe.
The Cummins range offers marketing leading electrical efficiencies of over 43%.
All Cummins gas generators are fully compliant with the UK G99 grid code and are the only engine on the market fully tested and certified for this.
Contact PM POWER for further information on our Cummins Gas Generator / CHP product range.